SC30 Dual Blade Tube Shear Cutoff
The Hautau SC30 dual blade shear tube cutting machine is your best choice for high-speed tube cut off of carbon steel tubing up to 3″ diameter.
The Hautau SC30 tube shear cut-off machine is your best choice for high-speed tube cutoff of carbon or HSLA tubing up to 3" diameter. If tube deburring or tube chamfering is required, we supply conveyor link-ups to automatic tube deburring machines or to Hautau tube end-finishing machines. Our rugged tube loaders are available with strap lifts or low-maintenance chains, or we offer tube supply conveyors for positive handling of small tubes or shapes. All Hautau tube loaders have a low profile design for easy access with cranes or fork trucks.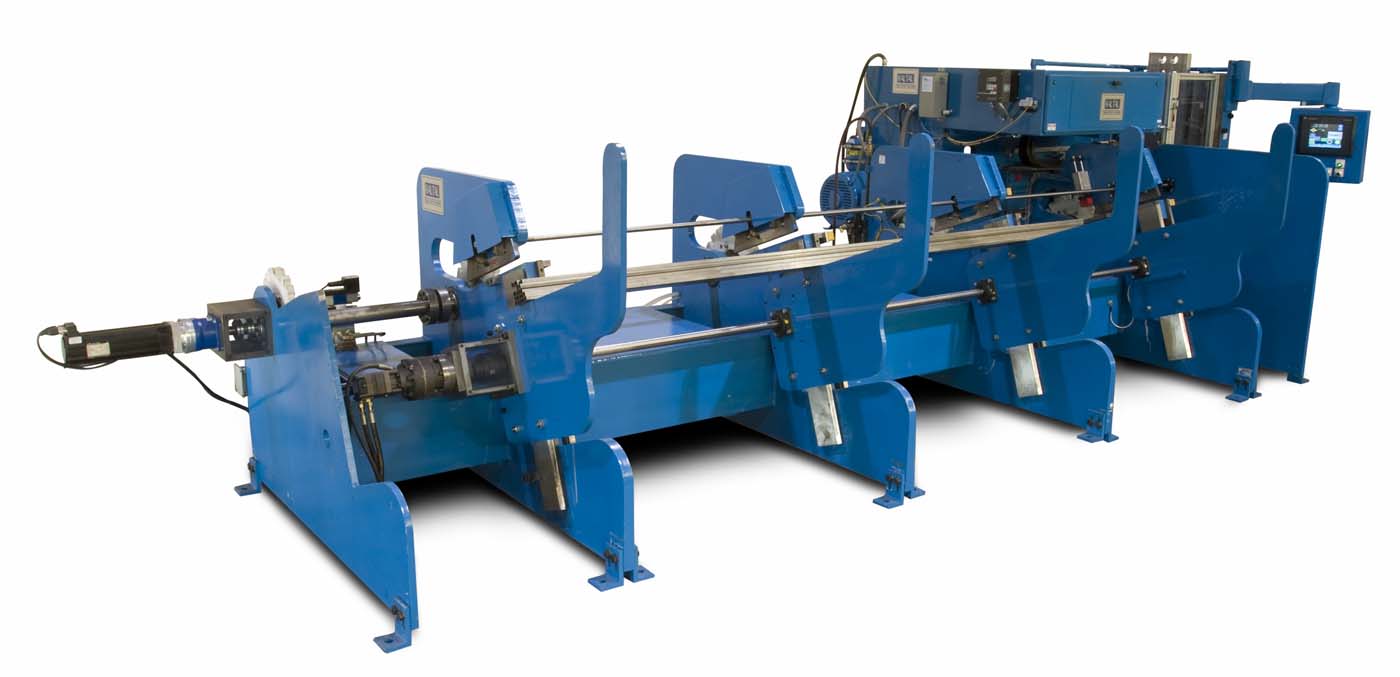 Tube Size: .5 inch to 3 inch (round)
Wall Thickness: .040 inch to .12 inch
Cut Lengths: 0.75 inch min / 480 inches max • Up to three cut lengths per tube • Random lengths are automatically measured and optimized
Fast nick-and-shear cut off
Precise, high-speed tube feeder
Positive feeding of oily tubes
Up to three lengths from each tube
Quick changeover, no pinch rolls
Preloaded, ball-bearing shear guides
Direct hydraulic drive, no links or cams to wear out
Programmable ram speed
Commercially burr-free cuts
Tube feeder adjusts automatically to the programmed diameter – no downtime for jaw replacement.
Cut mixed long and short lengths for the best material utilization
Tube runout and sorting systems available for multi-length cutting.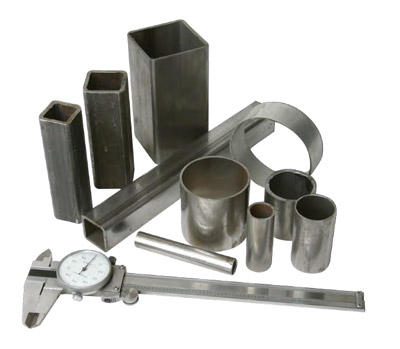 RC60 Rotary Cutoff Machine Advantages:
The nick-and-shear tube cutoff method is a proven system for high-production cutting of thin-wall tube. Here's how it works: The tube is clamped in precise dies that conform the the profile of the tube. A scarf blade extends, cutting a small section to weaken the top of the tube. The shear ram extends to cut the tube and eject the slug.
The scarf and shear rams have high-speed hydraulic drive, with no cams or linkage to wear out. And the scarf and shear rams are guided on high-capacity cross-roller bearings that maintain critical alignment between the blade and die. Both motions have variable-speed and adjustable stroke so you'll get optimum cutting an all materials and sizes. The resulting cut is commercially burr-free and ready for further processing in most cases. If a chamfered or faced tube end is required, the SC30 can be linked directly to one of our double-end tube beveling machines.
Our servo dial tube loader is the ultimate solution for reliable delivery of rectangular, square and round tubing to the SC30 shear tube cutoff machine. See our automatic loaders here.