RC80 Tube Cutting and Chamfering
RC80 Tube Cutting and Chamfering machine
The Hautau RC80 Tube Cutting and Chamfering Machine is the largest of the RC line, with a 9.1 diameter capacity. If you cut and process steel tubes, the first step of your process is to load tube bundles and cut the tubes to precise lengths. The next step is chamfering the tube ends for safe handling and assembly. And you may need deep bevels for welding, radius cuts for press fits or even grooves for snap rings. All these operations add to your production costs, including setup time, labor and extra work-in-process.

Our automatic rotating-head tube machines can chamfer, face, bore and groove in a continuous cycle, producing finished parts quickly and efficiently. Changeover for diameter and length is fast, and our library of machining routines allows for fast setups for special jobs. Our RC80 machine is ideal for cutting and chamfering tubes from 3.5 to 9 inches diameter with wall thickness up to 1.00 inch. Tube mills, service centers and tube fabricators all depend on these proven machines to produce parts ranging from short bearing blanks to long conveyor rollers, in around-the-clock operation. Lengths are precise, cuts are square and all edges can be chamfered.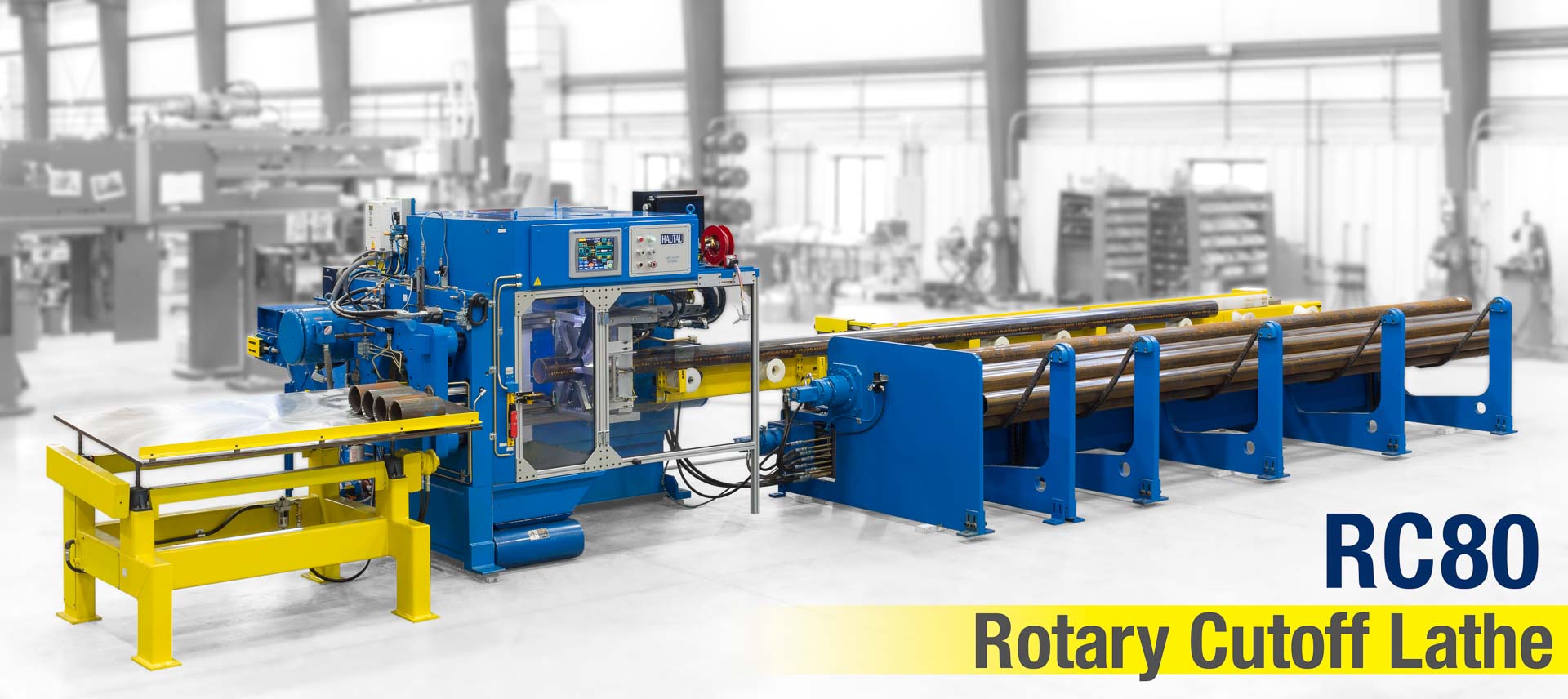 Tube OD: 3.5 inch to 9.1 inch
Wall Thickness: .065 inch to 1.25 inch
Cut Lengths: 0.75 inch min / 480 inch max
These machines feature a 30 horsepower headstock for fast tube cutting and chamfering using standard carbide-inserted blades. Use up to four cutoff tools for fast straight cuts or add chamfer tools for fully-finished parts. The powerful hydraulic servo feeder moves heavy tubes precisely, enabling you to cut, chamfer and groove parts from ranging from 0.75 inch to 20 feet long.
This is the most productive way to cut anything from heavy-wall gear blanks to thin-wall exhaust tubing.
The tube chucks will adjust automatically to the programmed diameter, so there's no changeover of collets or jaws. Constant tool surface speed improves tools life and maintains optimum production rates. And you can machine OD grooves and ID bores on both tube ends.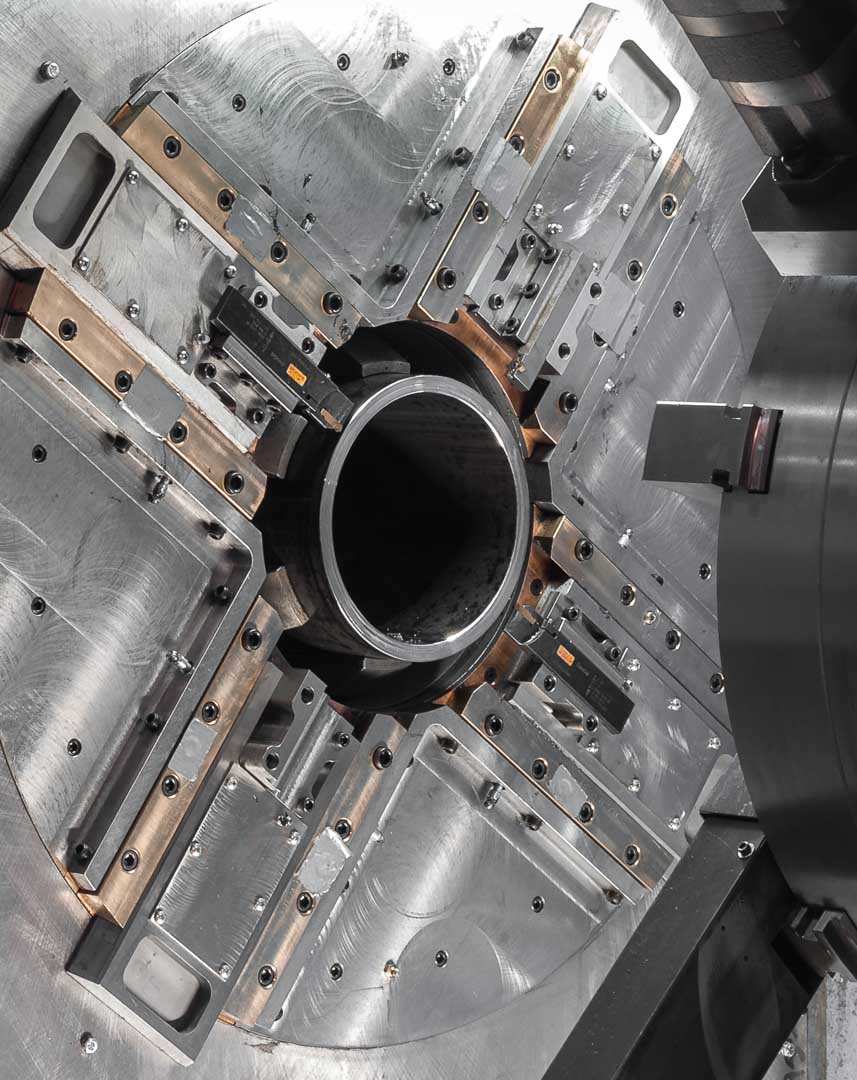 Automatic chamfering of both tube ends.
Our rotating-head/stationary tube design handles bowed tubes.
The dual hydraulic chucks hold the tube on both sides of the cut.
The chucks adjust automatically for tube or pipe size.
Fast, pushbutton changeover for diameter and cut-off length.