Automated Tube Off-Load Systems
With any high-production tube cutting process, the handling of the cut pieces can be the highest labor component.
If you cut in small batches and tubes aren't too heavy, manual off-loading is probably best. Our basic runout table has automatic height adjustment and includes a 48" digital length gage.

But if you have long production runs, an automated tube off-loading system can be justifiable. Operators can leave the machine to load material, move out finished product and even run a second machine. This greatly reduces labor and ensures continuous production and output from the system.
Hautau offers a variety of standard tube handling systems that can accumulate, sort and stack the cut tubes. And we specialize in working with customers to design and build custom cell integration, including pin-stamping, robotic unloading and production tracking.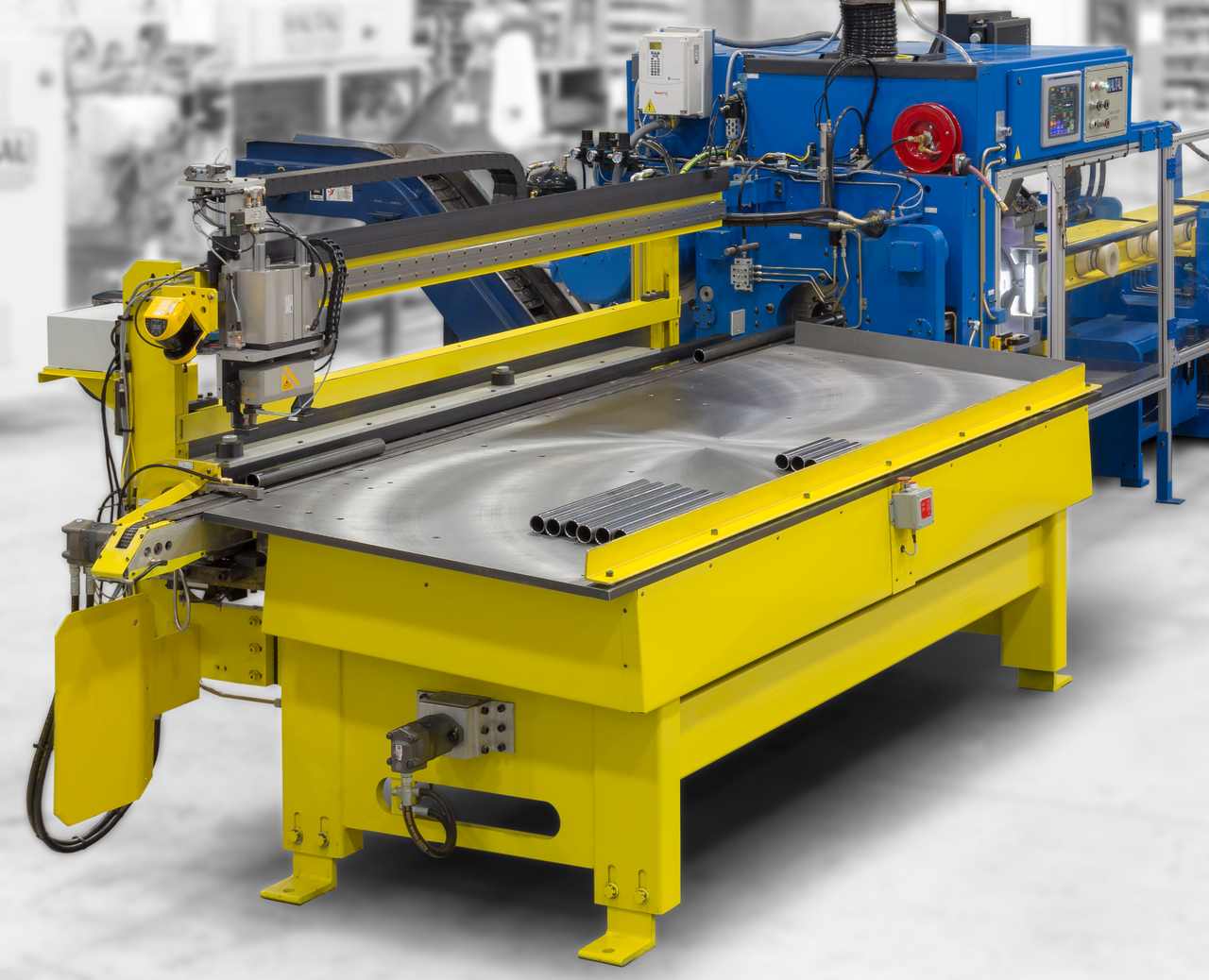 Pin-stamping and tracking of truck driveshafts

Our machines can accept batch cutting information from your plant MES system directly, and we can provide traceability throughout the production path. For permanent part identification, our pin-stamping and label printing options ensure a smooth product flow.
Our engineers specialize in creating custom PLC software and operator interface screens so your operators learn fast and maintain the overall system output .
Without an effective tube handling system, downstream bottlenecks can reduce production rates. Hautau has developed runout tables and conveying systems for short parts, long parts or mixed-length cutting.

Our basic runout tables provide an area to accumulate, inspect and sort tubes as they exit the cut off machine. The table automatically adjusts to the correct height for the tube diameter.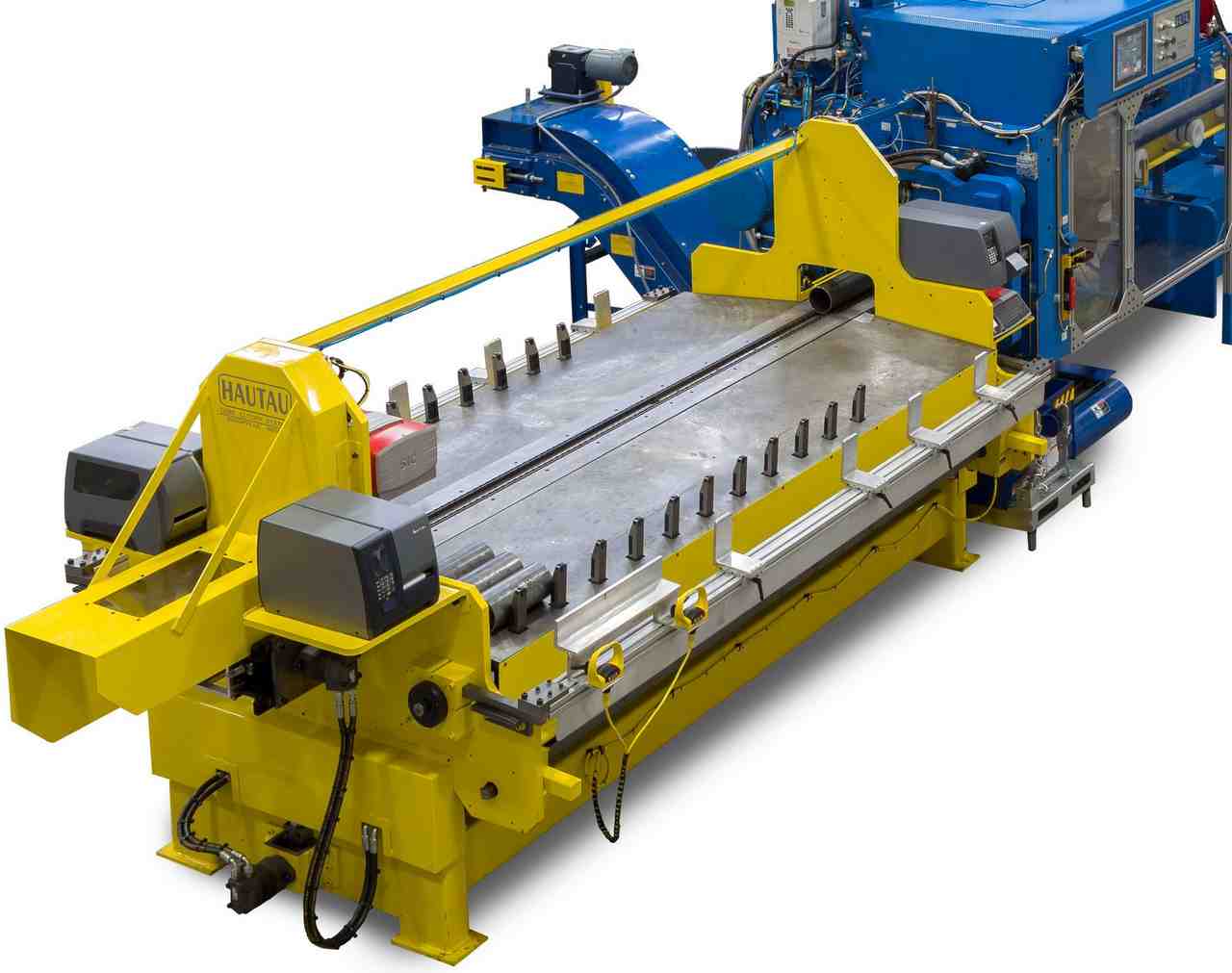 Unloading conduit elbows into hoppers for bending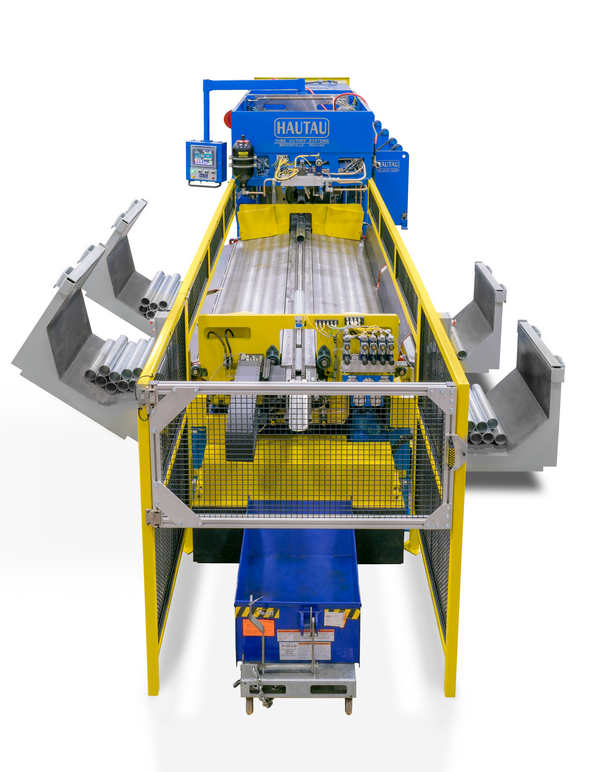 Robot transfer to hydraulic cylinder skiving machine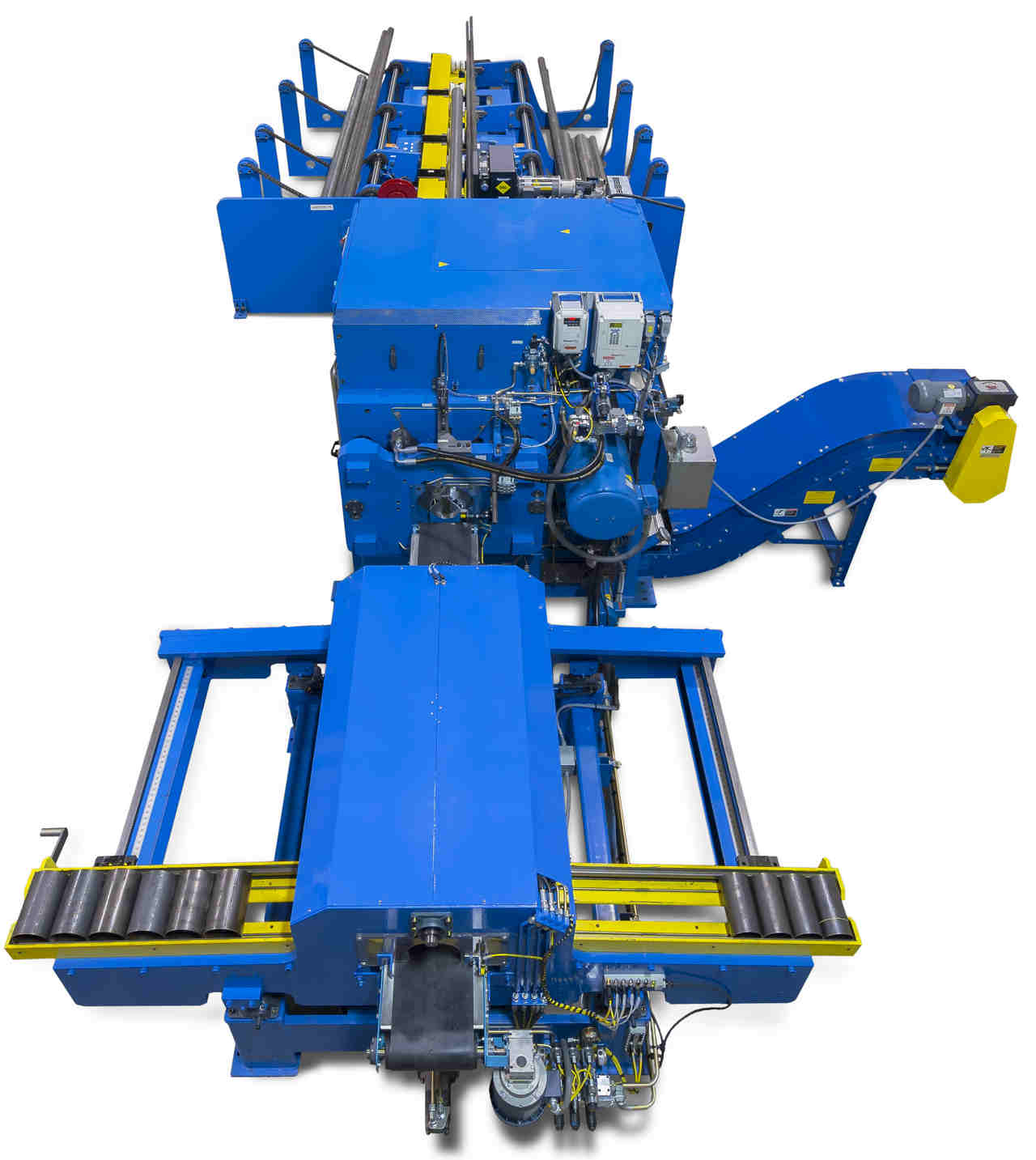 Automatic unloading shock absorbers into customer hoppers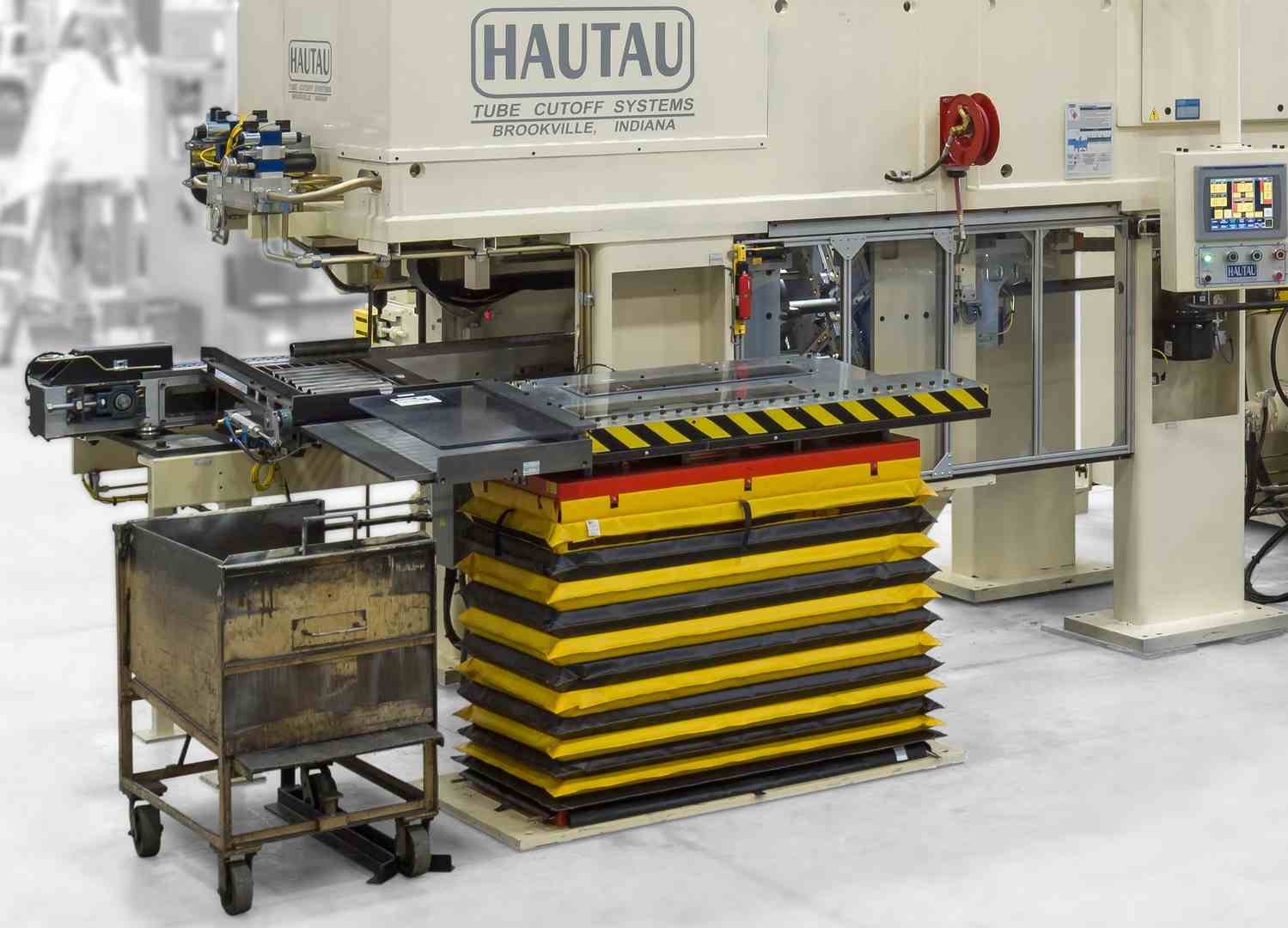 Tube centering for robot transfer to drive-shaft system