CC80 8.7" Double End Bore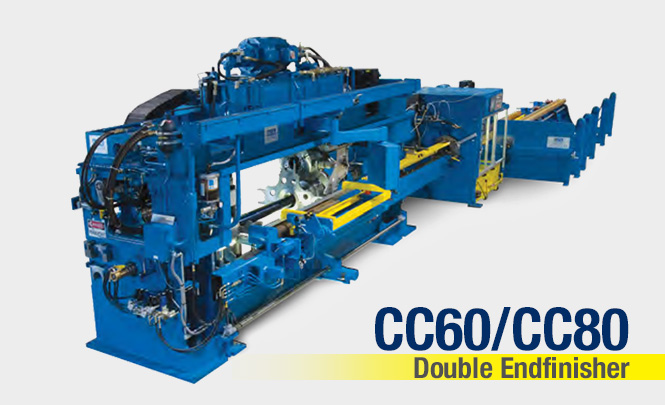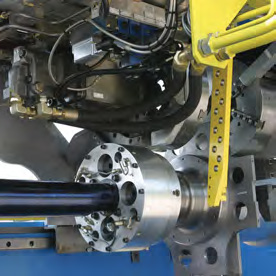 Hautau endfinishing machines have powerful and precise servo-hydraulic tool feed to support heavy feed rates and continuous production applications. Our robust machine frame plus heavy-duty hydraulic chucking ensures you'll meet tight-tolerance requirements and produce chatter-free bevels and bores.
Tube OD: 0.20 inch to 8.7 inch
Wall Thickness: .03 inch to 1.0 inch
Tool Feed Travel: 3 inch
Tool Feed Thrust: up to 6000 pounds
Our 70HP headstock has has direct hydraulic drive, so there are no belts or gearboxes to maintain. You get ample power for fast beveling, boring and OD turning. We include a high-frequency peck-feed motion that breaks up chips and eliminates chip build-up on the boring heads. With our quick-change boring heads your get reduced setup and repeatable performance. Our six-jaw tube chuck adjusts automatically to the programmed diameter, so there is no downtime for collet or jaw replacement.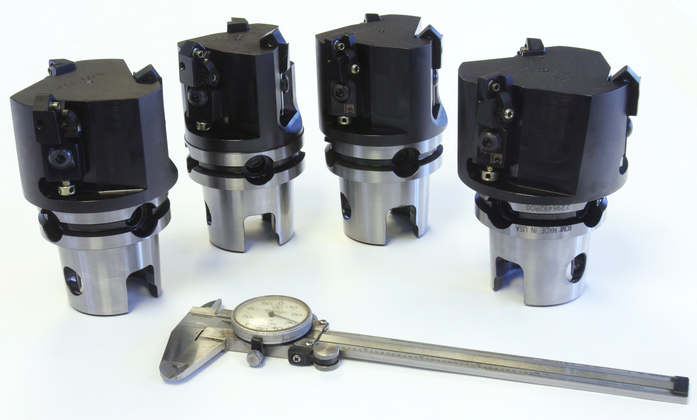 CC60 Double-end Tube Beveling and Boring Machine
Hautau offers a complete line of tube beveling, chamfering, facing and boring equipment for the tube processing industry. Whether you cut in small batches or long production runs, we have a endfinishing system that's right for your unique application.
We include built-in software programs for facing, boring, grooving, deep weld-bevels and OD turning, and setups can be stored and retrieved for repeat jobs. The tube can be registered from the front, against the retracting flag stop, to remove a fixed amount of material. The tube can also be registered against the adjustable outboard stop to machine to a precise overall length.