RC Rotating Head Tube Cut Off Machines
Our rotating-head or rotary-head cut-off machines are the most advanced way to cut, face and chamfer tubes in one operation. Many conventional tube cutting systems are not precise and usually leave sharp tube ends, but our cutting machines produce burr-free tubes and maintain close tolerances. Hautau cutoff lathes hold the tube stationary during the cut, so even bowed and bent tubes can be processed. The rotating head spins around the tube, and servos move the tools for cutting and chamfering. The tube is gripped by two chucks that position the tube for cutting. When the cut off is complete, the chucks move the tube ends in and out precisely to position for the inside and outside chamfers.

The cut lengths and chamfer depths are repeatable, and special programs can be stored for fast setups. Hautau builds rotating head cutoff machines for cutting tubes up 9 inch diameter and wall thickness up to 1 inch.
If you need to cut gear blanks and bearing slugs, our RC-H Series rotating-head cutoff machines are designed for reliable handling of short cut lengths. These versatile machines also produce long cut lengths at higher production rates our Compact series.
To ensure you get continuous production from your cutoff system, we build a full line of automatic tube loaders that handle full tube bundles safely and deliver single tubes into the cutoff machine. Our tube loaders all have automatic changeover for diameter, and they measure the length of each incoming tube for material optimization. The high-speed tube feeding system features hydraulic servo control for precise cut lengths. And our built-in length nesting software helps you get the get the best material utilization from each mill length.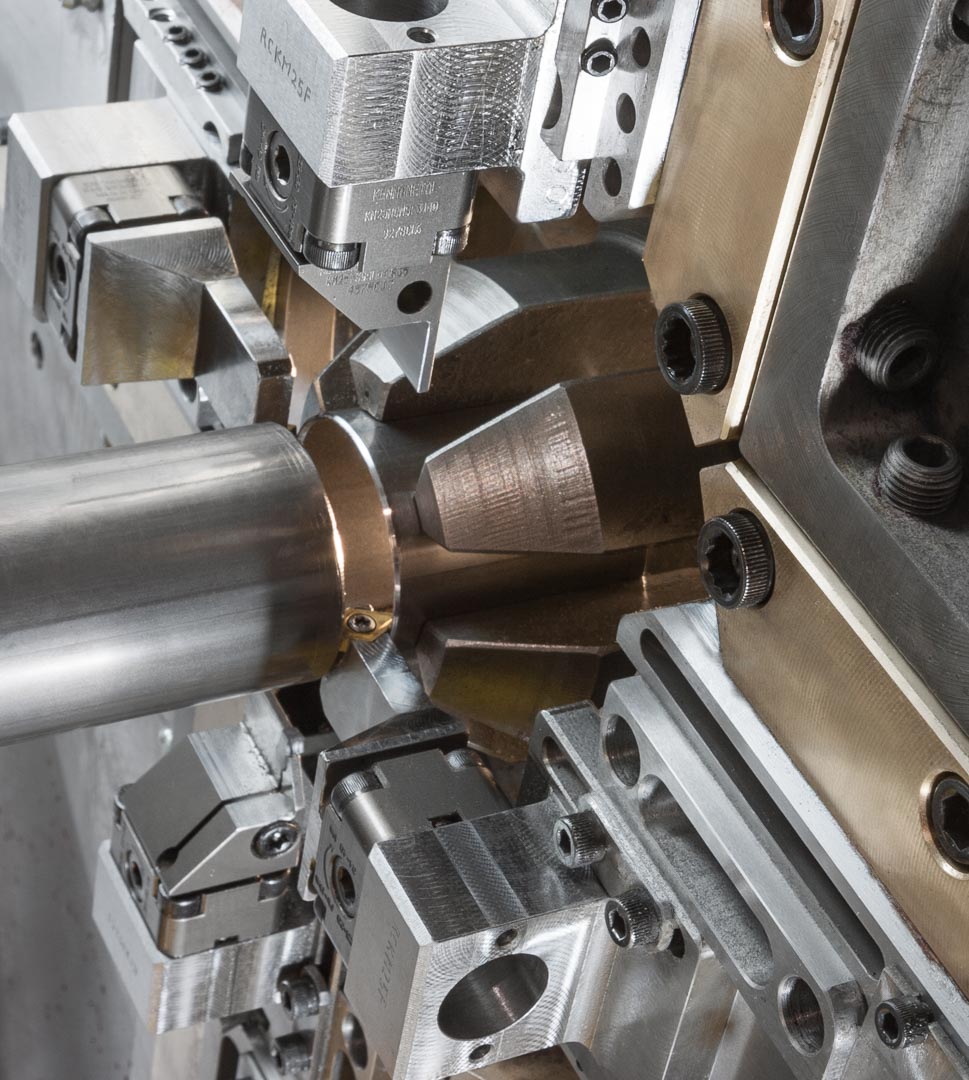 Servo control of tool feed and tube positioning ensures precise cutting and chamfering.
Tube chucking and feeding are programmable so you can produce complex parts with fast setups.

Our tube cutoff lathes cut handle a diameter range of up to 4 inches with no tool setup required .
Chamfers can be different depths, plus facing, boring, chamfering and grooving.
Process tubes up to 9 inches diameter, from one-half inch long up to 60 feet long.