Tube Beveling and Chamfering Machines
Tube beveling and Chamfering Machines
If you produce tubular components that require precise machining on the tube ends, Hautau offers a full range of high-speed tube beveling, chamfering and endfinishing machines that will reduce your labor and improve productivity.
Our C-series single-end tube chamfering machines are easy to load and fast to operate. Simply push the tube against the flag stop and start the cycle. The tube is clamped by a 6-jaw lathe chuck, the flag stop retracts and the spindle advances to machine the tube end. The chamfering head features a powerful hydraulic servo feed with ample torque and thrust for the most demanding applications. When used as a tube beveling machine, you can cut deep weld-prep chamfers and compound angles with no tool chatter or tube slipping. And if you need to control the overall length of the tube, we can provide digital outboard stops plus length gaging that verifies tube length before and after machining.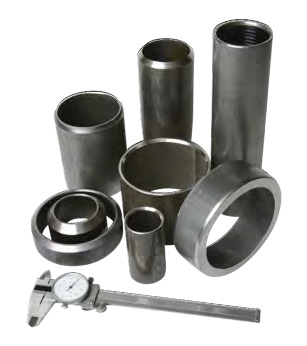 Our CC-Series double-end tube chamfering and beveling machines are designed for high-production of long tubular components that require facing, beveling or boring. These workhorses produce bored and faced tubes up to 8.6" diameter and 90" long at rates of 4 tubes per minute. We offer automatic loaders as well as integrated transfer from a Hautau tube cutoff machine or from your existing cutting process.
Our versatile chamfering, beveling and boring machines are used around the world to produce conveyor rollers, hydraulic cylinders, drive shafts, bearings, gears, axles, exhaust pipes and many other tubular parts.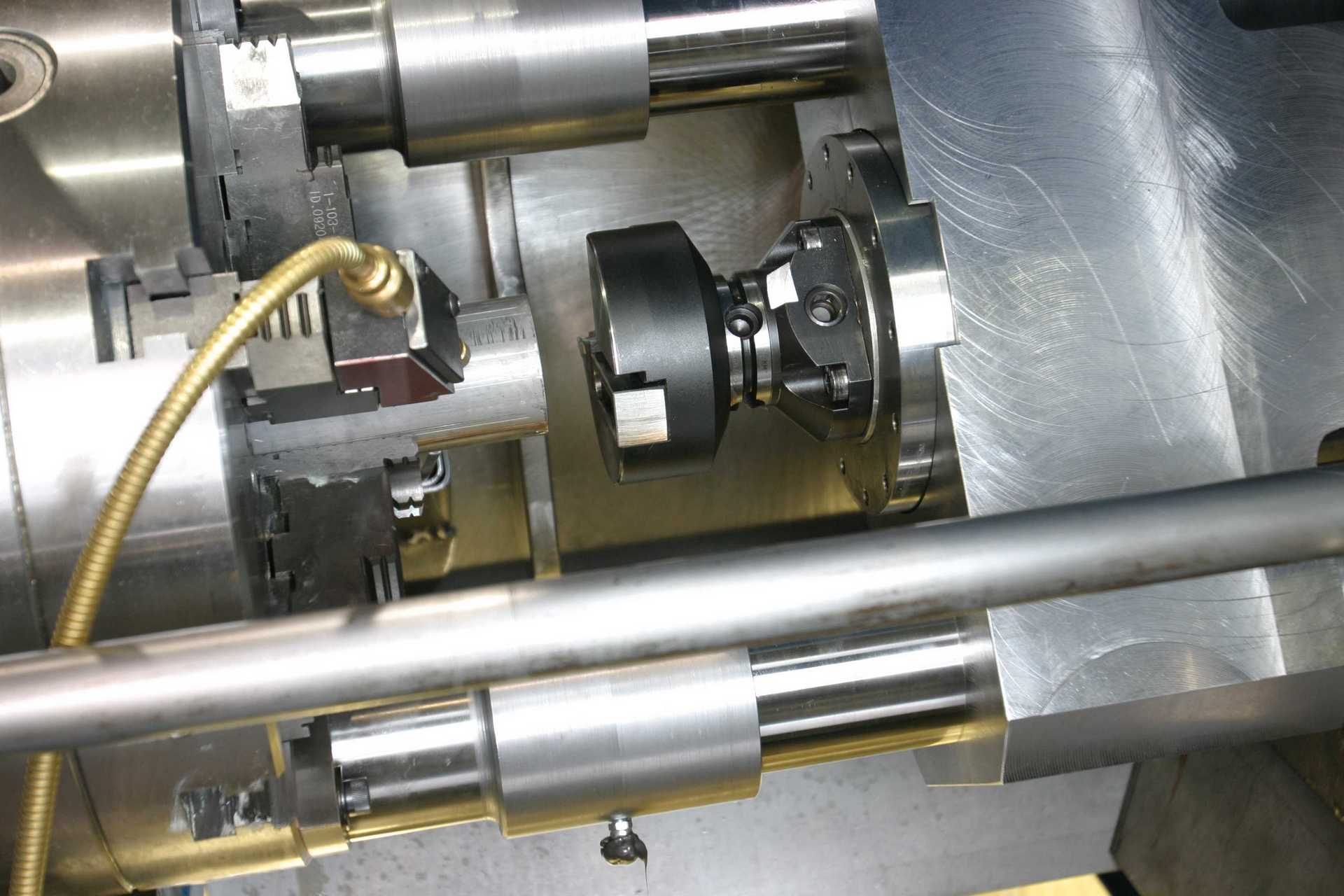 All Hautau tube beveling and chamfering machines feature hydraulic servo control of the tube endfinishing head. There more than enough thrust to handle high chip loads and maintain the optimum feed rate for each job. The hydraulic servos include a high-speed chip breaking motion, or "peck-feed", to eliminate accumulation of chips on the chamfering head.
The boring head and the hydraulic drive motor are integrated into a compact, high-torque spindle assembly with a continuous oil circulation system. The spindle assembly is guided on heavy-duty rolling guide pins that are preloaded and sealed, so there are no gibs to wear out and no maintenance is required.