---
Hautau automatic tube cutoff lathes eliminate secondary deburring or chamfering operations. Our rotating-head cutoff machines produce finished tubular parts with chamfers on all edges, ready for your next operation.
---
We've been building rotary head tube cutoff machines for over 45 years. satisfied customers built our company.
Hautau offers a complete line of tube cutoff lathes and beveling equipment for the tube processing industry. By far the safest, most advanced and efficient approach to tube cutting, a rotating-head tube cutoff lathe holds the tube in place, while both ends are chamfered, grooved and bored in one single setup. With chamfers produced on all finished tube edges in one operation, there's no need for deburring and secondary chamfering – whether you're making small batches or long production runs.
If you're using a saw or a conventional lathe to cut tube, you have to deal with sharp edges and hanging burrs. Our tube cutoff lathes will eliminate your secondary deburring or chamfering operations. And we include built-in programs for facing, boring, grooving, deep weld-bevels and OD turning.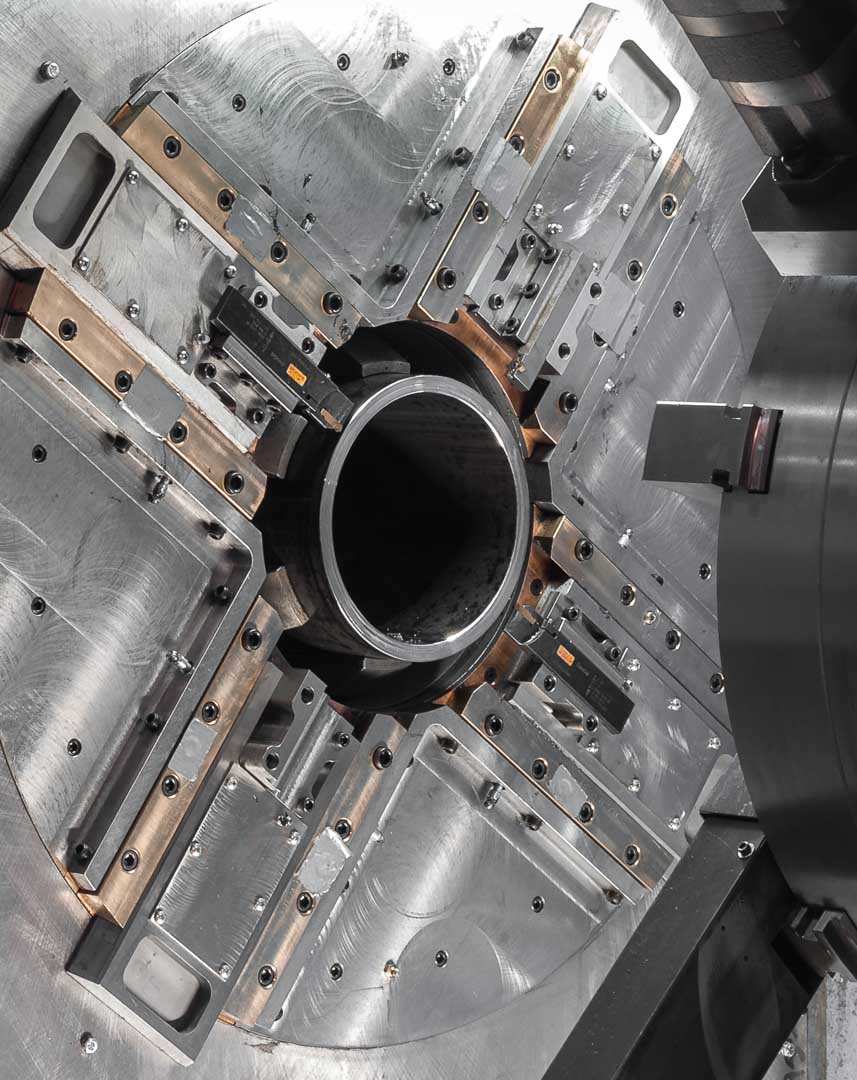 Tube Loading and Unloading Automation
The key to continuous production is having an efficient tube loading system. Our automatic tube loading systems are capable of handling the heaviest tube bundles, and include strap loaders, chain loaders, inclined table loaders and even custom H-rack systems.
And with a full range of tube unloading options, Hautau eliminates production steps and reduces labor needs…giving you a sleek, cost-effective tube and pipe cutting process. And if you need a special tube handling system for your unique application, our engineers will develop a custom, turnkey solution that's guaranteed to meet your specifications.